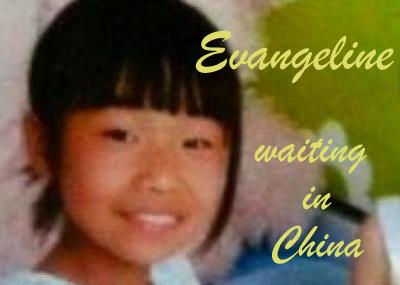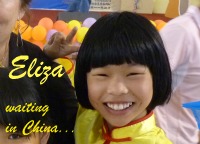 Every day of my life is peppered of reminders of God's love for us. There used to be days in my life when I had so many questions. My faith was uncertain. I have grown over many years to understand that His plan is not always mine. And I am ever so grateful for the many prayers "I" had that were answered in ways I didn't expect. I am reminded of my blessings daily. In my husbands loving embrace, in the sweetest kisses from my children. And in the outpouring of love I see EVERY day within the adoption community. Every day, men and women, defending the fatherless. It puts a spark in my belly and in my heart that is undeniably the love, grace, and Holy Spirit of God.
Have you ever felt that "spark"? That energy that just calls to your belly to be a part of something SO MUCH bigger than you? That pull toward something that you can't understand, but must be followed? It doesn't have to be about adoption...just something, BIGGER! If you haven't (and even if you have) I want to share a story with you. A story of love and undoubtedly of Faith. It's the story of the
McCaslin Family
and their need for OUR help! Yes, US, every day, men and women, coming together to defend the fatherless. And every person reading this can help. EVERYONE!
Usually my blog is about orphan's who haven't yet found families. Some of the hardest to place orphans...or maybe the ones who have just gone unnoticed. After reading about the McCaslin's and their need for help I KNEW I had to be a part of their story, and requested to feature them on my blog.
I'll begin with the moral of the story, because it's very simple. The McCaslin's are working tirelessly to bring home TWO daughter's who will age out of the Chinese adoption system in just a few short months...September and October. By the Grace of God these two girls found their forever family just in the nick of time. But something stands in their way. Something BIG! The McCaslin's MUST raise $34,000 in just 8 short weeks or there's no way they can get to China in enough time to bring them home. 8 short weeks and $34,000 stand between those girls having a forever family...or being alone. We CANNOT let this happen!!
I know you may be thinking, "oh, this is just another adoption fundraiser". Please, I ask you to not think that. Yes, many people fundraise to adopt. I don't know anyone who doesn't. It's downright expensive. This story has a twist. Unfortunately the original adoption agency that the McCaslin's were with denied their social worker's permission for the family to adopt two girls. It was either turn their backs on one of the girls, or walk away from an agency they had already paid money to. They walked away...leaving precious money behind...and walked toward BOTH of these girls! One agency gave them a chance to bring the girls home...
Lifeline
!
Below is their story, in their words. Please take a moment to read it. We all have a cause. Somewhere in each of us is something we put our heart in to. I'm asking you to be a part of something THIS. How much HOPE could this bring to our broken world if we can make this happen in 8 weeks??? A LOT! Don't you want to know that you were a part of it? I DO! Every $5-$500, ANY amount, builds upon every other amount. A chain of unending amazement! The McCaslin's need this, but so do WE! The world needs to know that we can make ANYTHING happen when we are moved to work together for something meaningful.
NOW IS OUR CHANCE!! We have been given the test...how will you respond? A CHIP IN button has been added in the right column of my blog. All funds donated to the McCaslin's are being collected by
Project Hopeful
, and are tax deductible.
Meet The McCaslin's and their story...
Written by Diane
We saw Eliza's photo on a waiting child list and just knew that she was our daughter. We sent in our LOI and received PA about two weeks later, and began to work to bring her home.
All throughout the process, we kept looking for our other daughter. We requested a few files from our agency, but we just didn't have a conviction that those precious kiddos were ours.
Our social worker approved us for two children, but our agency refused to honor his decision and downgraded his report to only approve us for one. Their reason was that we had never adopted before, and we were bringing home an older girl.
We were heartbroken.
Even so, we tried to accept that decision and began to think about going back again for another as soon as we got home.
Then I saw her.
My Facebook friend Lori Cross had posted a photo of sweet Melanie (now our Evangeline) on her wall. The moment I saw her and read about her story, I just knew she had to be our daughter.
That was on April 12th.
We immediately went back to our agency and asked them to reconsider.
Still, the answer was no.
We tried to accept no for an answer. We tried to tell ourselves that perhaps that was God's answer.
And we waited.
EVERYDAY, I asked Jesus to bring her home to me.
Then, on May 6th, I finally was able to trust God enough to advocate for this precious one I believed was our daughter. I posted her picture on my wall, and asked if anyone might be her family. It broke my heart to post her picture, but I knew if she was our daughter, God would still bring her home to us, and if she wasn't, there wasn't much time to find her a family.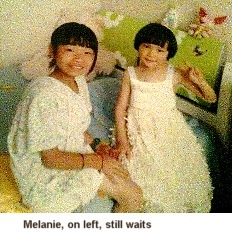 The very next day, on May 7th, I saw a video made of Evangeline by an advocate. I cried and cried. I told my husband, I just knew she was our daughter. There just had to be a way.
We wrote to our agency again. This time we told them we knew this was our daughter. We were going to bring her home
somehow.
. Would they please reconsider, and help us bring her home? If not, would they release Eliza's file so that another agency could help us bring both of the girls home?
Again their answer was no.
They would release our waiting daughter's file, but we would leave with a homestudy that only approved us for one, and they did not believe there was time because of Eliza's birthday in September.
Again, we were heartbroken.
This time, I picked up the phone, and called every agency I could think of. I told them our story. I asked them if there was any chance. Every agency I called said without a homestudy, we would not make it to China in time.
Except for one. Lifeline. They made no promises, but at least they were willing to help us.
We left our old agency, and lost Pre-Approval for our Eliza. We had to re-apply to China for PA for Eliza when we applied for PA for Evangeline.
We lost ALL our fees.
And we waited.
Today, we received PA for BOTH our precious girls.
What an awesome God He is!!!!
Our social worker will be out on Friday. Please pray with us that all will go well.
We begin again, with an empty bank account and only a few short months to raise the funds to bring our girls home, but God moves mountains on behalf of the orphans.
A precious family and their church have donated $4,000 for us to begin with our new agency. The money could not have come at a more perfect time. $2,700 of the money had to go directly to our agency, but the family donating the $1,300 wanted to send it directly to us.
I share these details because it is an incredible miracle. Do you know how much we needed for our homestudy and to update our I800a? Nine hundred for the homestudy, and almost $400 for the I800a, a total of $1,300. And, this all came in before we even had PA or the ability to go public.
Praise Jesus!!!!
God is in the details, friends.
The race is on to bring BOTH our precious girls home before they age out in mid September and mid October!!!
Here we come precious ones!!!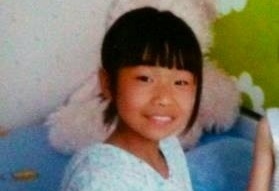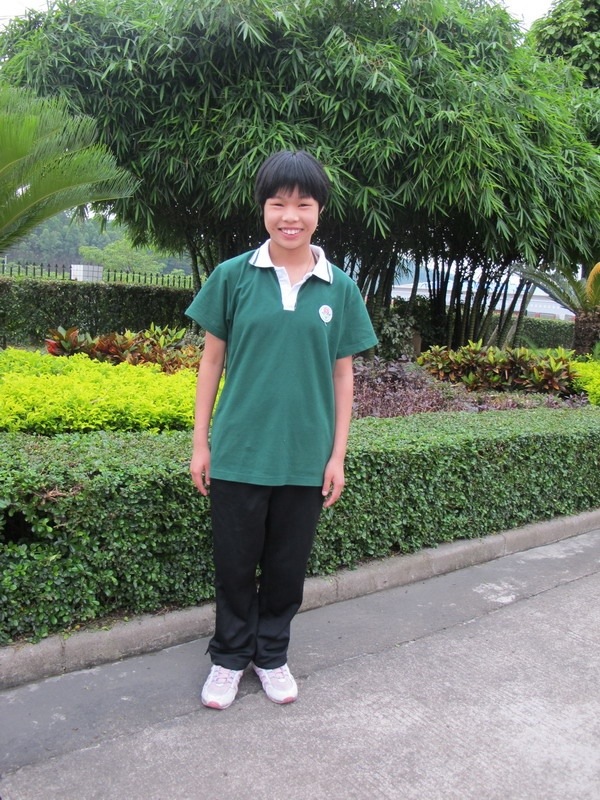 Blessings!!!